How do Tarot Card readings work, what do the cards mean?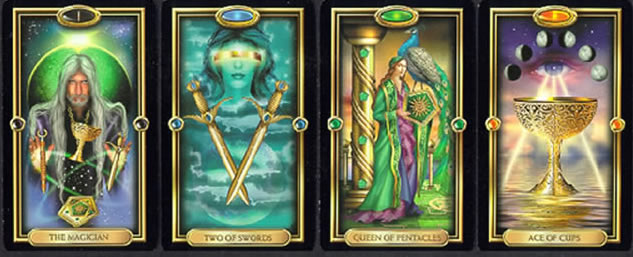 There are 78 Tarot Cards in a Tarot Card deck and each card has more then one meaning, depending on whether the card lay right side up or upside down. Sometimes a card can mean one thing for you and something entirely different for your friend. It depends on the layout of the cards in relation to one another and the psychic intuition of the Tarot Card reader. After many years studying and working with Tarot Cards I think that they work by tapping into our own subconscious psyche. When you shuffle the deck, the cards connect with your own psychic energy. A Tarot spread is layed onto the table, where past, present and future issues are seen more clearly. I like to start a Tarot Card Reading with a general spread covering Present Concerns, Strengths, Challenges, Romance, Family, Friends, Finances and Future. I use a combination of my psychic skills and my knowledge of the Tarot to interpret your reading. I encourage my clients to ask questions for further clarification during the reading. If you have a reading at my home all Tarot card readings are confidential and recorded onto a cd, you bring home with you the same day.
Professional Tarot Card Readings
FOR WOMEN in Hamilton Ontario Canada with Psychic Medium Giselle

905-921-2571 or email giselle@eyeontarot.com
Texting or Emailing me to schedule your appointment is best, I am very busy with my work and I'm also a Mom of 5.

Sorry, but I don't invite Men into my home for Psychic Readings.
However, I will read for both Men and Women at Special Events

Prices
$45 - approx. 25-30 mins.
$70 - approx. 45 mins.
$90 - approx. 60 mins.
Give Time to Understand.
Sometimes there is a lot of information to absorb at one time. Giselle will give you a cd recording of your psychic reading when your appointment is finished. Listen to your Psychic reading again at a later date to gain greater understanding.
The 78-card tarot deck two distinct parts: The following are the keywords to (UPright) meanings
The Major Arcana (meaning greater secrets), or trump cards, consists of 22 cards without suits:

0-The Fool- Beginnings, possibilities, faith, being carefree, optimism, trust in the universe, innocence
1-The Magician- Manifestation, action, energy, awareness, concentration, magic, destiny
2-The High Priestess- Wisdom, intuition, unconscious awareness, mystery, meditation, psychic potential
3-The Empress- Creativity, mothering, abundance, nurturing, pregnancy, birth, mother nature, beauty
4-The Emperor- Law and order, father figure, achievement, structure, authority, responsibility, father time
5-The Hierophant- Spirituality, beliefs, teaching, traditions, culture, being in a club, mentor, spiritual guidance
6-The Lovers- Union, co-operation, relationships, sexuality, partnerships, attraction, choice, romance
7-The Chariot- Movement, control, victory, will power, faith in your own abilities, transportation, travel
8-Strength- Perseverance, strength to endure, patience, compassion, self esteem, brave heart, loyalty, courage
9-The Hermit- Guidance, solitude, introspection, searching, enlightenment, a journey, mysticism, spiritual guide
10-Wheel of Fortune- Fate, destiny, turning points, movement, ups and downs of life, cycles, luck, fortune
11-Justice- Karma, balance, justice, cause and effect, weighing decisions, structure, adjustment, legal matters
12-The Hanged Man- Choice, another perspective, letting go, suspension, self sacrifice, waiting, transistion, delays
13-Death- Transformation, transition, endings, eliminations, renewal, new growth possible, winter,
14-Temperance- Blending, moderation, balance, healing, temperance, guardian angel, patience, forgiveness
15-The Devil- Bondage we create, no self control, materialism, ignorance, hopelessness, trickery, addiction, lust
16-The Tower- Sudden change, release, shock, downfall, revelation, restructuring, natural disasters, crisis, liberation, freedom
17-The Star- Hope, bright future, optimism, inspiration, peace and serenity, shining like a star, illumination, joy
18-The Moon- Intuition, illusion, confusion, exploring unknown inner realms, dreams, warnings, darkness, night journey
19-The Sun- Enlightenment, joy, vitality, clarity, creativity, happiness, understanding, radiance, validation, brightness
20-Judgement- Awareness, using judgement, inner calling, crossroads, transformation, awakening, realization, evolution
21-The World- Completion, integration, accomplishment, living spiritually, knowledge, fulfillment, infinite potential, awareness
The Minor Arcana (meaning lesser secrets) consists of 56 cards, divided into four suits of 14 cards each; ten numbered cards and four court cards. The court cards are the King, Queen, Knight and Page, in each of the four Tarot suits. The traditional Italian Tarot suits are swords, batons, coins and cups; in modern tarot decks, however, the batons suit is often called wands, while the coins suit is often called pentacles or disks.


The suit of Wands represents work and overcoming odds to achieve success. Wands stand for wordly activities, enterprise, success and achieving your full potential.
What do you desire?
Wands represent the element of Fire.
Wands symbolizes energy, growth, passion, desire, enthusiasm, action and vitality.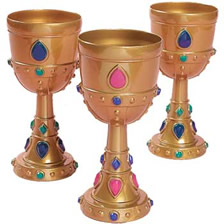 The suit of Cups represents emotions, relationships, love, intuition, moodiness, flowing feelings and creativity. Cups are emotional force and thinking with your heart.
What are you feeling?
Cups represent the element of Water.
Cups symbolize our sub conscious, flowing emotions, feelings, love and loss.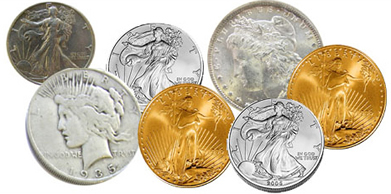 The suit of Coins represent a concern with money and the development of skills, self worth, accumulation of practical knowledge and building foundations.
What do you value?
Coins represent the element of Earth.
Coins symbolize what grounds you, stabilizes, finances, knowledge, ability and materialization


The suit of Swords represents obstacles or depressed state of mind, swords are associated with things that are difficult to deal with. But they can also represent growth and the development of a conscious mind.
What tension do you need to deal with?
Swords represent the element of Air.
Swords symbolize mental activity, thought, intelligence, struggle, penetration, truth and conflict.

Are you interested in some of the History of Tarot Cards?



Email Giselle giselle@eyeontarot.com Call or Text Giselle at 905-921-2571
Professional Psychic Medium Giselle, creator of the Tree of Life Angel Cards,
offering Women Accurate and Confidential Psychic Readings, IET - Integrated Energy Therapy Treatments, Reiki Healing Treatments and Teaching Classes in Hamilton Ontario, Canada.
Visit Giselle's other website here - Tree of Life Angel Cards
©Eye on Tarot - Psychic Giselle 2016 All rights reserved.