How do Psychic Medium readings Work?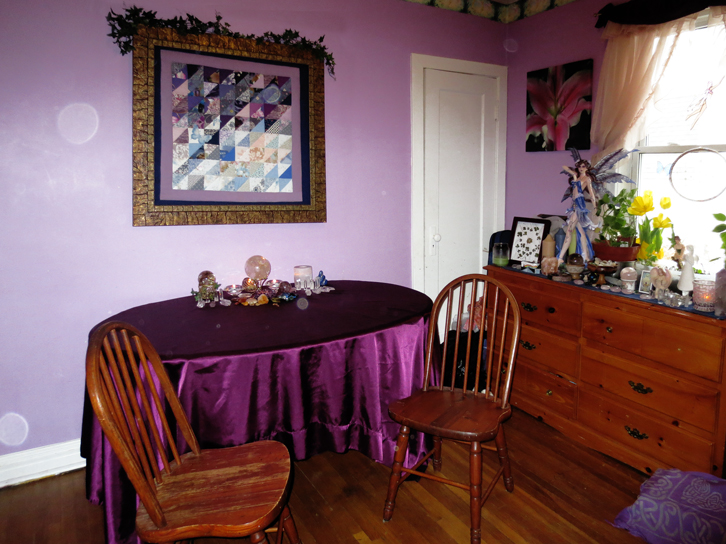 Did you know Spirits of our deceased loved ones are all around us yet their energy and presence is often overlooked because it is very subtle, gentle and loving. Sometimes in order to tune in to that subtle energy you must learn to quiet your mind first through relaxation and meditation. When I speak to spirits I need to put myself into a light meditative trance and focus on the energy and aura of my person I am reading. Through daily meditation and with a clear mind, I use my clairvoyance (seeing), clairaudience (hearing), clairsentience (feeling) and claircognizance (knowing) to see, listen and feel into the energy of my client's aura. It is during this time that if any deceased loved one wants to communicate a message, which they usually do, I am able to telepathically hear, see, feel, and channel any message(s) to my client.
It isn't dark or scary, on the contrary, it can be a very loving, spiritual, enlightening experience. I bless and sage my home daily and call upon the angels to work with me and through me as I connect with spirit. My psychic reading room is well lit, private and comfortable.
Confidential Psychic Medium Readings
FOR WOMEN in Hamilton Ontario Canada with Psychic Medium Giselle

Prices
$50 - approx. 25-30 mins.
$75 - approx. 45 mins.
$100 - approx. 60 mins.
Give Time to Understand.
Sometimes there is a lot of information to absorb at one time. Giselle will give you a cd recording of your psychic reading when your appointment is finished. Listen to your Psychic reading again at a later date to gain greater understanding.
"It was my first time to ever get a psychic medium reading and I could not believe how accurate Giselle was ... Not only was she accurate, but dead on accurate, even about precise locations as well ... It was an excellent experience and I wish to do it again very soon." Diana M
"I talk with my dad through Giselle, its amazing ... I found peace in her words, and I never thought that I would feel whole again. There's no words or amount of money that could pay her back for what she gave to me. I will never forget it ...Go see her and you will leave feeling whole again and at peace." Leanne L
"Giselle delivered accurate information that verified I was indeed speaking to my mother's spirit. Her communication was clear and gave me peace. It was a spiritual awakening." Kathy C
" I am happy to recommend Psychic Medium Giselle. Her psychic reading was not only accurate, she showed compassion and made me feel at ease and comfortable." Amanda Y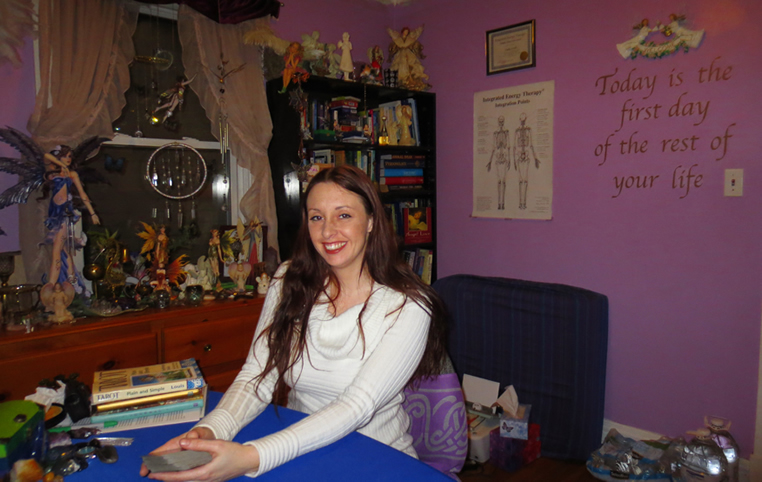 Above all, bring an open mind <3.

Empowering Women with Psychic Guidance and Energetic healing of the body, mind and soul.
©Eye on Tarot 2017 All rights reserved. Text 905 921 2571 or Email psychicgiselle@gmail.com
All Psychic readings are Confidential and in Person.
Sorry but I do not do distance (Telephone or Skype) readings.
Professional Psychic Medium Giselle offers Women Accurate and Confidential Psychic Readings, Reiki Treatments and IET - Integrated Energy Therapy Treatments in Hamilton Ontario, Canada.